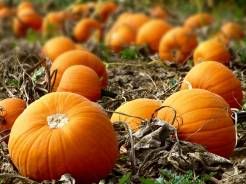 Fall is my favorite season for many reasons. The beginning of fall means my birthday is right around the corner, soon we will be heading out to the pumpkin patch to select the perfect pumpkin. Also the leaves have just started changing, bringing a whole new color pallet to the Pacific Northwest. Also, candy corn will be hitting the store shelves in mass quantities. Who doesn't love a big bag of candy corn? No one I tell you!
Yesterday was the first day of fall, and here it was ushered in with a 95 degree day. Though I did grumble a little about the heat because we don't have AC, secretly I was loving the warm temperatures. I am not quite ready for the rain and grey skies of late fall and early winter.
It's getting to be that time when Justin and I have to figure out what our little man is going to be for Halloween. Last year he made an adorable bear, all soft and fuzzy. This year I think he'll be dressed up as something a little "tougher" (as Justin has put it). We are leaning toward Harry Potter, though I think Draco would be a better choice due to Tysen's bright white hair. Though, I just can't see myself hugging a Slytherin, so I suppose Harry Potter will win out in the end (doesn't he always).
I hope to pull out my camera as the leaves start changing, and capture some nice fall photos. I've had my Nikon D40X for about two years, and I always forget to take pictures of the fall leaves. I'm forgetful that way. This year I plan to be better!! You know what they say about the best laid plans though...